Convert and Manage PDF Files easily with PDF Converter Elite
Without ay doubt, PDF is the most widely used file format. Small and highly supported, you use them everyday at work, home, school etc. There are times when you need to convert them to another format, probably when you receive a PDF data sheet and wish to review the same in excel or when you need to edit a document etc. etc. With this article, we review a brand new application, PDF Converter Elite 3 which can help you save a lot of your time.
PDF Converter Elite 3 is a light and wonderful PDF management suite that is fully equipped to create, convert and manage all your PDF requirements. You can convert to and fro from Word, Excel and Powerpoint and Paint. It also enables you to secure your PDF files. Download a 15 day trial from here.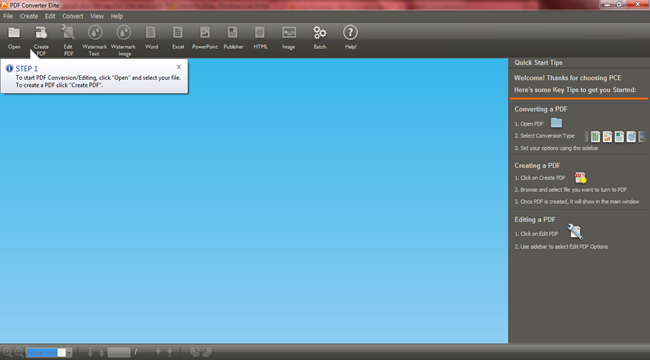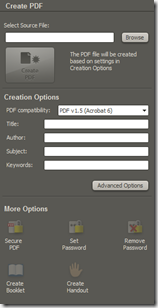 On the home screen, you can choose to "Create", "Edit", "Insert Watermark", "Batch" process PDF files. When you select the create option, you are given the choice open the file and then process them.
Once you have opened the PDF, you can choose to edit, add pages, extract text, extract images, merge several PDFs and various other editing options.
With Convert you can manage and realise all possible PDF conversions.You can even process/convert multiple files at once using the batch conversion option.
Special Features:
Create secure documents, add/edit/remove passwords.
100% editable conversion
300+ applications supported
Create Hand Outs for your meetings and product booklets.
View and Edit your files at the same place.
Convert PDF to Excel. Word, Text, PowerPoint, HTML etc.
Re arrange and merge multiple files.
Stamp and Watermark your files.
Brand all your files with your company name.
Click here to download a free trial now.