5 reasons why path would eventually overtake facebook
We all have heard so many things about Facebook . The fastest growing company, a company with millions of users and other stuff and we are so much carried away by this that we don't know that there actually exists some other social networking sites that are way better than Facebook. Recently, I came across Path . Launched in 2010 by the ex employees of Facebook, this wonderful app delivers much more than Facebook. Here's why you would love this and why Path would eventually overtake Facebook :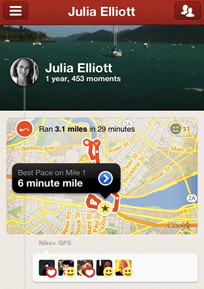 The first thing that you will notice after installing this app is how clean its design is. Only important things without the clutter. Unlike Facebook where they try to include so many things in so little space. The designers at path have done an excellent job.
Path is all about sharing your precious moments. It's all about the delight one gets through design, information, and communication after using the app. As they say in their values, it's is simple, personal and a quality product.
Sharing something on Path is like adding journal entries. It's like writing a daily diary and keeping the best moments for ever. It's much better than the Facebook's timeline.
Edit and Upload Your Photos in Secs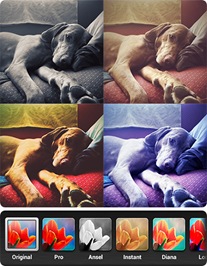 With a built in photo editor that has so many options, the photo editing and uploading is much faster and easier.
Get the best of Instagram, Facebook and Twitter
In a way, Path is a mixture of three of these and is wonderfully designed. One can share his location, his activities, the music one is listening to and many more things in a very easy way.
Last but not the least, unlike Facebook, Path is only an app. It is designed for mobile users only and is gaining much popularity since its launch. To know more about the features and other stuff, you can click here . We at ChillGeeks give a thumbs up to this app