Keep tabs on what's going on in your home or business with an IP CCTV camera
CCTV technology has come a long way in recent years, and you can now get impressive cameras set up in your home or place of work and then watch the footage on a remote computer or on your phone. This is a great way to protect your property, family and possessions to give you complete peace of mind.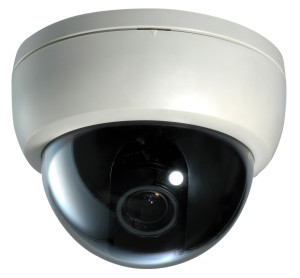 We live in an era where security and surveillance are essential, but we also live in an era where we have fantastic technology that makes this very easy. CCTV and security systems are used in a wide range of different places, including our homes and businesses, in retail, education, construction and more. CCTV and security systems are important for a few different reasons: they help to catch criminals; they also act as a deterrent to criminals if they know that a system is in place; they can be used to look after people and so on.
CCTV and security systems are highly recommended and are now better than ever, making them very easy to use in our day-to-day lives. By having the latest CCTV cameras installed in your home it will allow you to easily protect your property at all times, keep an eye on your kids even if you are not in the same room, keep an eye on elderly relatives or any pets that you may have, safeguard your driveway and deter criminal activity, and this can all be done very easily. There are some systems where you can even do all of this when you are away from your home; all you have to do is use your mobile or a computer to check in.
As you can see, this is a fantastic way for you to make sure everyone and everything in your home is happy and safe at all times, and you will have a constant eye on everything that comes and goes. These are just some of the benefits of having a CCTV system installed in your home, and you can imagine just how beneficial they are in other areas too.
The IP CCTV cameras are the best option to go for – these are the ones that will allow you to check on what is happening on a computer or on your mobile phone, and these systems are much more flexible and provide a better performance than traditional analogue CCTV systems. The reason for this is that they take all of the audio and images that are recorded on the camera and then transmit this data over an internet connection or network, which makes it very easy to watch back. You will also get a much sharper and clearer image, which makes analyzing the footage easier and more likely that you can identify somebody if you were ever in a situation that required this.